0
François-Xavier Blais
Come greet Piloup who lives in the fountain since the first edition of the Quebec Games in 1971. Rivière-du-Loup will again receive the event of the 50th anniversary in 2021.
Move to the north corner of the park to enjoy the visual breakthrough on the St. Lawrence River and the Pointe de la Rivière-du-Loup.
From this surprising point of view on the magnificent Saint-Patrice church, listen to the story of Father François-Xavier Ludger-Blais who tells you the story of his church and his neighborhood; the oldest district of the city.


Realization: Museum of Bas-Saint-Laurent
Narration: Mathieu Dumulon-Lauzières
Production: City of Rivière-du-Loup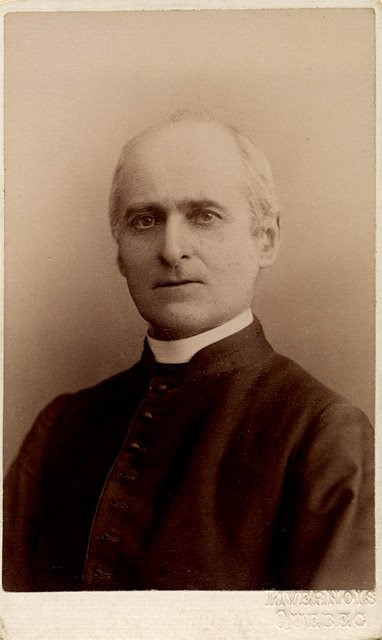 Source: BAnQ, P560 / S2 / D1 / P0092, J.E. Livernois Ltd. fonds, François-Xavier-Ludger Blais, Livernois Quebec, circa 1870.

Anglican Church in old town

St. Bartholomew Anglican Church is located on Domaine Street in Rivière-du-Loup. You will also discover the oldest cemetery of the region where are buried the founding ancestors of the city. Visit the seigneurial manor-house Fraser for a guided tour of the Vieux Rivière-du-Loup and the interior of the church.